HOW TO INNOVATE DIGITALLY?
---
Servitization and service innovation have appeared as a successful way for many companies, especially for small and medium-sized enterprises, to overcome the dead-end road of competition. However, in reality, SMEs do not frequently participate in digital innovation for services and not a lot is known about the underlying process.
In the face of these challenges, universities play an important role by combining theory with practice and setting standards of future work practices. Therefore, lecturers need up-to-date, reliable information to develop modern course curricula. Thus, this Erasmus+ project "Digital Innovation in the Service Sector" has the objective to gain a better understanding of how small service companies currently undertake new product development. This way the project can improve how digital innovation for services is taught. On the way to delivering up-to-date digital Problem-Based Learning Open Educational Resources for students and lecturers, the team of the Science-to-Business Marketing Research Centre (S2BMRC) as part of the FH Münster University of Applied Sciences is currently working on a Digital Innovation Audit mapping a digital innovation process for services based on scientific literature and expert interviews.
---
The team of S2BMRC at FH Münster University of Applied Sciences – Judith Helmer, Thuong Huynh, and Dr. Sue Rossano-Rivero.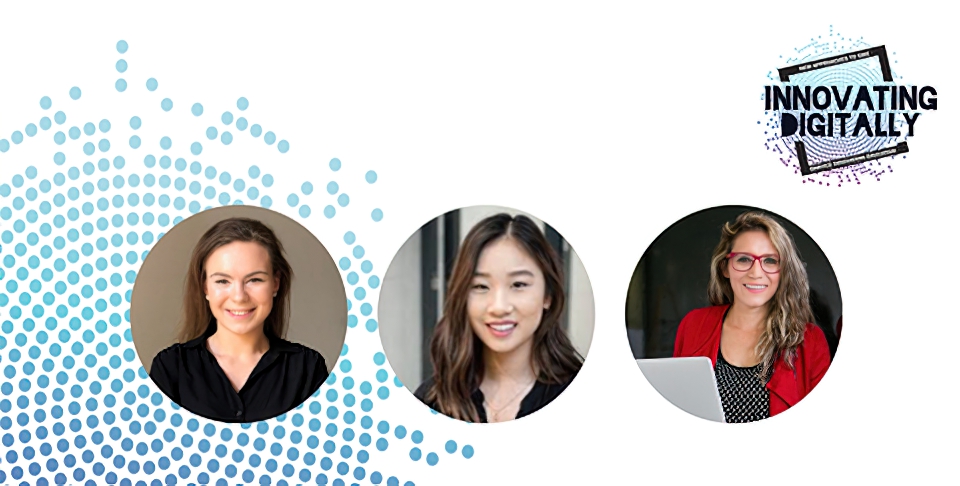 The project team of S2BMRC, as leading partner for the first intellectual output, has analysed over 25 innovation processes from scientific literature to map an up-to-date innovation process combining the specifications digital innovation and service innovation. Seeing the complexity of this topic, the team has created      a three-level process which gives an overview of the process, while adding rich details in the sub-steps. Overall, 6 steps on the first level, 19 steps on the second level, and over 80 steps on the third level have been identified. The following picture represents the first-level process.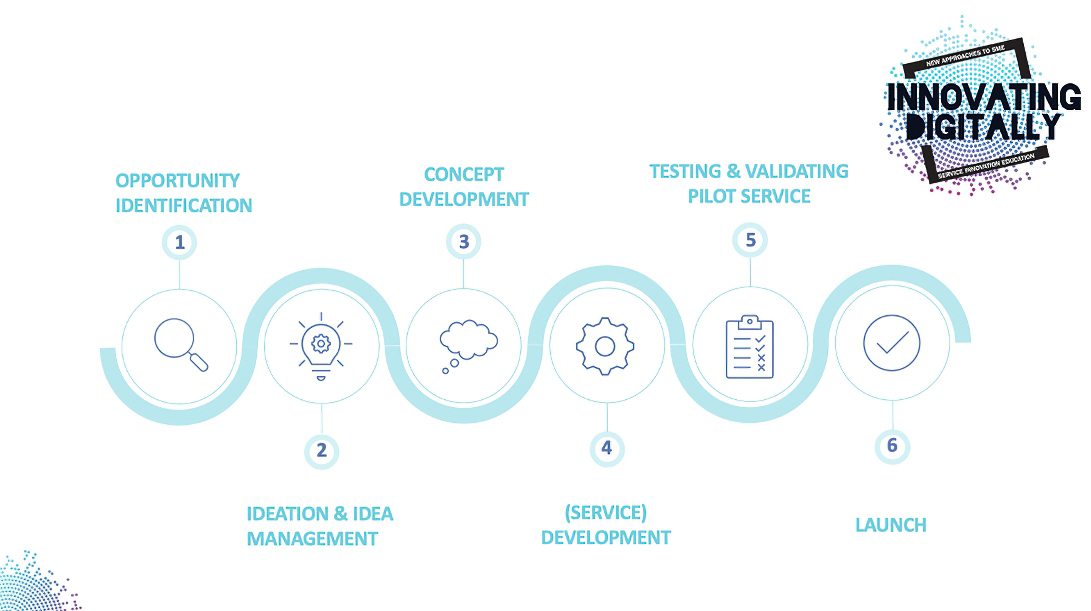 Now, this three-level process is further validated and enriched by over 20 expert interviews with educators in higher education institutions in Europe teaching in the area of innovation processes. Finalizing this innovation process, it will be used to create a digital tools platform to map facilitating digital tools such as Trello, Miro, and Zoom along the innovation process steps. Stay tuned for the upcoming go-live of the platform at the end of June!
For more information on the project join our LinkedIn group for news.